Alzheimer's & Dementia Care in Lincoln, NE.
Home Care
Home care at The Harbor Senior Care provides clients with non-medical homecare within the comforts of their own homes. Whether recovering from an illness or suffering from Dementia our professional, dependable and intentional Caregivers are available to help.
Memory Care
We provide 24/7 Memory Care in our Residential Assisted Living homes. All our homes are located in actual neighborhoods. Our trained caregivers are here to create the best family-oriented experience for our residents.
Family-owned and operated, The Harbor Senior Care is committed to providing personalized care to our clients & residents. At The Harbor Senior Care, we treat one another like family.
Our philosophy of caring is simple. We believe that life at any stage is valuable, and we are committed to the highest standards of Memory care in order to address the complex needs of our residents. It's about more than just living in a home, but getting to experience the lifestyle of still being home, filled with activity, community and livelihood.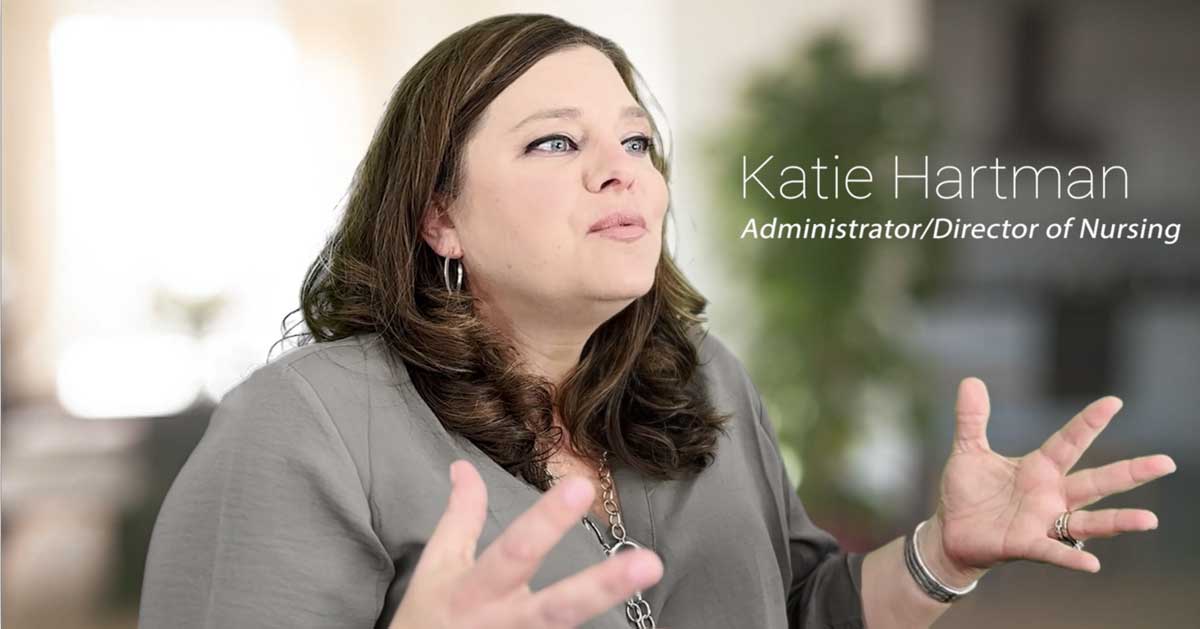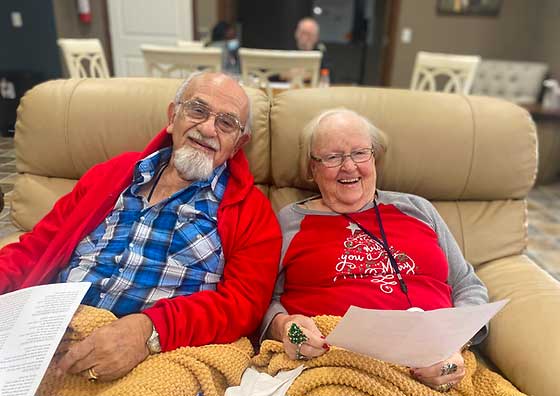 Personalized Experience
We recognize that change can be difficult, regardless of the situation. Understanding and helping our patients, residents, and family members through these changes and providing resources continuously, is at the core of our culture and commitment.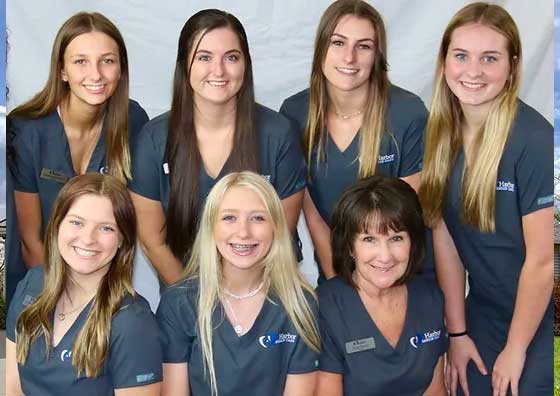 Specialized in Memory Care
We have specialized training in Alzheimer's and Dementia and continue to receive ongoing training on a regular basis. If your loved ones suffer from these illnesses, we understand what it takes to help them live their day-to-day life with comfort & peace.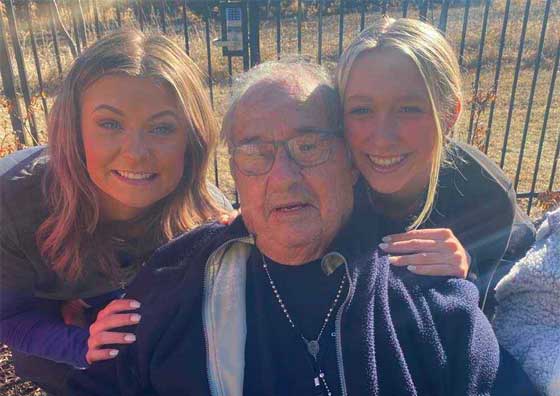 We are passionate about providing quality care with the commitment to build a community that values family and supports emotional, mental and physical well-being. We host activities and a monthly family support group for our clients.
Quality Care Begins At Home.
It is our priority for families to have peace of mind knowing their loved one is being cared for properly in the environment where they are most comfortable, their home. Whether recovering from an illness or suffering from Dementia, our professional, dependable and intentional Caregivers are available to help. Our home care may also serve as a soft transition if your loved one is considering moving into one of our Harbor homes.
24/7 Personalized Memory Care Services.
Our residential assisted living care homes maintain a license from the state of Nebraska to provide 24/7 memory care. We believe that the presence of others, individual attention and a loving touch has a profound effect on the personal and well-being of our residents.
Residential Assisted Living Homes
The Home is where the Heart is.
Our homes are located in real neighborhoods, with amenities, daily activities, relaxing and socializing in our famous Gathering Place so that our residents feel at home.
My husband was at Harbor for 5 months. Their care is beyond wonderful. I never worried about him when I couldn't visit because they were so good to him. The staff treat the residents like they would treat their own relatives. Their philosophy about what these friends need is awesome. From playing games to stretch their minds to puzzles for coordination is absolutely great. They have reasons for all the activities they plan for them each day. There isn't much sitting around just watching tv at Harbor or being in their rooms by themselves. Interactions are very important to their care. The families of the residents became our families, too. The only reason I changed facilities for my husband was our financial situation. Otherwise, he would still be there. We miss the residents, the staff, & the loving care he got so much!
Christine Villanueva
2023-08-14
My aunt has been at the Harbor Senior Care home for almost a year and it has been such a positive experience for not only her, but for the rest of the family. It is really true that they love you like family here. The care is awesome, the home is beautiful. There really is no place like it in Lincoln.
A Blessing For Seniors And Lincoln Families: My family had the privilege of entrusting my beloved grandpa Don to The Harbor Senior Care House, and I am still overwhelmed by the positive impact it had on his life. The owner, Katie, who is also the administrator & RN, leads with a level of compassion and expertise that is truly remarkable. Her dedication shined through the care provided by her well-trained staff, who consistently displayed thoughtfulness and patience. The house itself is a testament to the commitment of quality care. Immaculately clean and meticulously maintained, The Harbor provided a warm and comfortable environment that is essential for the well-being of seniors. The transition from a retirement facility was a turning point for my grandpa, as the attentive care he received there significantly improved his quality of life. Katie and her team not only demonstrated professionalism but also a genuine affection for the residents. Their patience in dealing with my grandpa's dementia is a testament to their unwavering dedication. My family and I hold immense respect for Katie and her staff for the love they showed my grandpa. If you're seeking a senior care home where your loved ones will be treated with the highest level of care, respect, and compassion, I wholeheartedly recommend The Harbor Senior Care House. Katie's leadership, the devoted staff, and the overall environment truly made a positive difference in my grandpa's life, and I am forever grateful.
Harbor Senior Care is hands down the BEST care home in Lincoln. After searching for quality care for my mother, we knew our search was over the minute we toured Harbor Senior Care. It is a HOME & the caregivers are like family! They provide 24/7 care & my mothers days are filled with activities in a safe & loving environment. We receive texts & pictures & are welcome anytime. Lincoln needs more senior care homes like Harbor Senior Care! Highly recommend 😊. Michelle Moses
The most caring bunch of people I know, everyone is so nice, I love to see how they care for all the guest and residents
The Harbor is a wonderful place. We were blessed to have found it. My dad was a former resident, and he loved it there. Not only is it a beautiful home, it became a family. The staff care deeply for the residents, just as if they were their own family.
Sara Linder-Hittle
2022-07-08
Thank you for the excellent care of my grandparents during a stressful time. I was very impressed by your ability to establish home care, over a weekend, with short notice!
Jennifer Connelly
2022-07-07
I had the opportunity to tour The Harbor Senior Care facility this past spring. The facility is beautiful inside and out and the home like atmosphere is so welcoming. I found the staff to be a very caring, genuine group of people who expressed their excitement in preparation for the arrival of the new residents. If you have a loved one needing senior care, I highly recommend checking out The Harbor. You will not be disappointed.
Katelin Connelly
2022-07-06
I absolutely love working with the team at The Harbor! It's both a great work and living environment and we can't wait to welcome residents into the home!
Brianna Hartman
2022-07-05
This is such an amazing home! It is such a great place to work at!
Searching for the "right" place for your loved one can feel overwhelming. When Deb was told The Harbor Senior Care was actually in a home, she wasn't sure what to think. However, all it took was one visit and she knew right away this is where her mom needed to be. Our Memory care home is a real home in a real neighborhood, which is exactly what they needed–a safe environment where their loved one can truly feel at home.
Have a loved one who suffers from Dementia?
Some questions you may have is "how can we cope?", "how can I tell if there's specific care they need?", "how do I make their lives easier?", and prolong this illness?"
With our expertise, we try to make it easier for you to through our resources and articles on how you can give the best care and support they need.
Are you interested in becoming a Caregiver?
Higher staffing ratios in a small, family-style setting means a safer, less stressful environment for residents AND staff. Our nurses and caregivers provide individual attention, superior care, and the comfort of living in a happy home. We've got everything you're looking for!